Sustainability at Grundfos
At Grundfos, sustainability is at the core of everything we do and has been since our founding. We deliver on our sustainability priorities through our ambitions, empowering our people, reducing our footprint, and enabling responsible governance practices. 
Pioneering solutions to the world's water and climate challenges and improving quality of life for people. This is the bedrock of our business. It is our purpose, our inspiration and our guiding star.
Throughout the year, I was proud to see Grundfos take this responsibility head on while remaining dedicated to our purpose and our commitments. In 2022, we unveiled our new brand promise that reaffirms our optimism and commitment to making the world a better place. Our promise is to respect, protect and advance the flow of water.
– Poul Due Jensen, Group President, CEO
Read the full CEO letter in the 2022 Sustainability Report
Our net-zero future at Grundfos
We took one of our boldest steps forward in our sustainability ambitions in setting net-zero and 2030 science-based targets, which have received validation from the Science-Based Targets initiative. 
Our science-based targets are anchored in our saving energy ambition and highlight our leadership in taking climate action across our footprint and deep into our value chain. 
By 2030, we have committed to:
By 2050, we have committed to:
More Grundfos Case Studies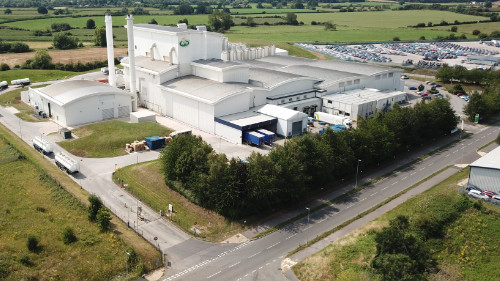 Case Studies
Arla achieves 481,800 kWh energy savings in critical water supply systems Arla Foods, one of
Read Case Study
Looking for Grundfos Pump Options?
Grundfos JP are self-priming, single-stage centrifugal pumps with stainless-steel pump housings, designed for a wide
View Products
In-line multi-stage pumps are used in installations in which a high head is needed. Several
View Products
If water pressure is too high for too long, the risk of water loss, lower
View Products
MobileDos Portable dosing station Dosing is precision work and one of the main tasks in
View Products
Grundfos SMART Digital dosing pumps and skid systems provide the reliability and precision dosing essential
View Products
Grundfos circulator pumps are designed for best-in-class efficiency with low maintenance. Compared to conventional circulators,
View Products
Grundfos submersible wastewater pumps are designed as sealed units combining a pump and integrated motor
View Products