2″ (51mm) Hygienic Clamped Metal
2" (51mm) AODD PUMP FEATURES
Offering a robust leak-free clamped design for quick teardown and reassembly, Versamatic's 2″ (51mm) clamped stainless steel hygienic diaphragm pump is designed to meet the 3-A sanitary standards for air-operated double-diaphragm(AODD) pumps.
The Versamatic leak detection unit comes standard on all 3-A hygienic diaphragm pumps, delivering peace of mind by reducing the chance of contamination to the product from the air-side. The leak detection unit can signal to shut the pump down in the event liquid is detected (diaphragm failure) to prevent environmental damage.
Hygienic AODD Pump Features:
With the addition of Versamatic's leak detection system and with Fusion™ integral bonded plate PTFE diaphragms, these pumps have been specifically designed to meet the 3-A sanitary standards for AODD pumps. Versamatic 3-A sanitary pumps are available in 1 ½" and 2″ sizes.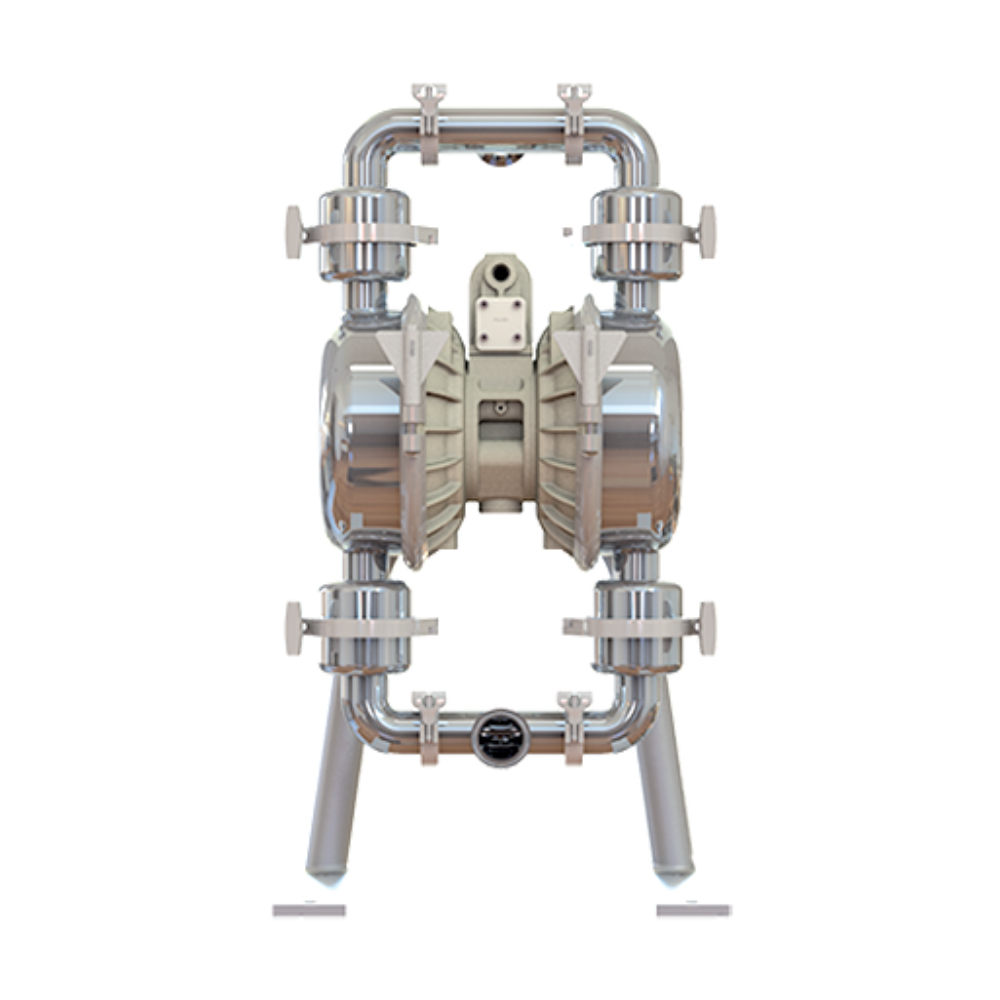 Diaphragm Pump Surge Suppressor Liquid level controllers enhance air-operated double-diaphragm (AODD) pump performance by automatically
View Product